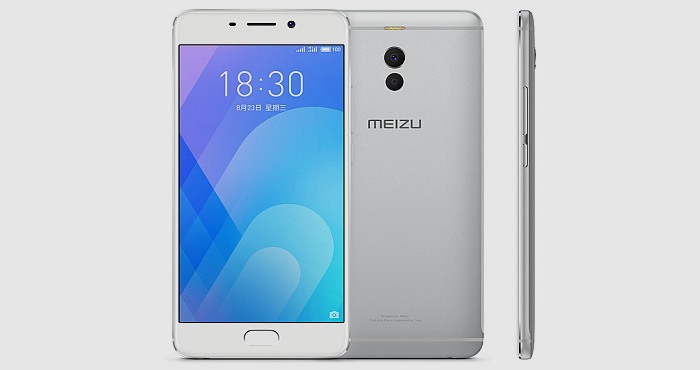 Meizu is the leading Smartphone Company in China which is the world's 11th largest Smartphone maker around the world. This company started as a media player that is MP3 and MP4 but later just started focusing only towards Smartphone.
The M series (non-Note) of Meizu is its most affordable series of Smartphone. These mobiles can be easily bought on low prices. The Meizu M6 is the sixth model which is "Back to Basic" for the line. The biggest change of this model from its previous model is update of its design. The body of the mobile appears to be of metal but it's just an eye fool as the body is still made of polycarbonate. The company has done this the process of metallization known as Non-Metallic vacuum Metallization. The logo of Meizu is engraved in the mobile by using Laser. The sensor is pilled shaped placed on the left, and the camera is on right side. Meizu has also changed white fronts from black and other colors.
Same like the Meizu M5, Meuzu M6 have 5.2-inch HD display. The mobile has 1.5GHz octa-core processor which is paired with 2GB RAM. It has 16GB/32GB of built-in storage. The M6 has dual SIM slot, in which you can place two SIM cards. A SIM can also be swapped with micro SD card. It has rear camera of 13MP and 8MP front camera setup. Available colors for Meizu M6 are Moonlight Silver, Electric Light Blue, Champagne Gold and Matte Black. The dimensions of the mobile are 148.2mmx72.8mmx8.3mm and weighs 143grams.
The manufacturer has announced about the release of One Piece limited edition for Meizu M6 Note model. The M6 Note is fantastic device and making its special edition will make fans crazy. It has a red back and yellow antenna lines. There is a logo of Straw Hat Pirates yellow color at the bottom. The front side of the mobile is black but manufacturers added a red chunk to the Back button.
This addition also has a lot of specialties inside the mobile. The icons of the mobile are pirate-themed and have wallpaper of Monkey D. Luffy. There is also a pocket watch icon for clock, a pirate map icon for maps and a chest icon for file manager.
Both of these Mobiles are now available on offline and online stores around the world.