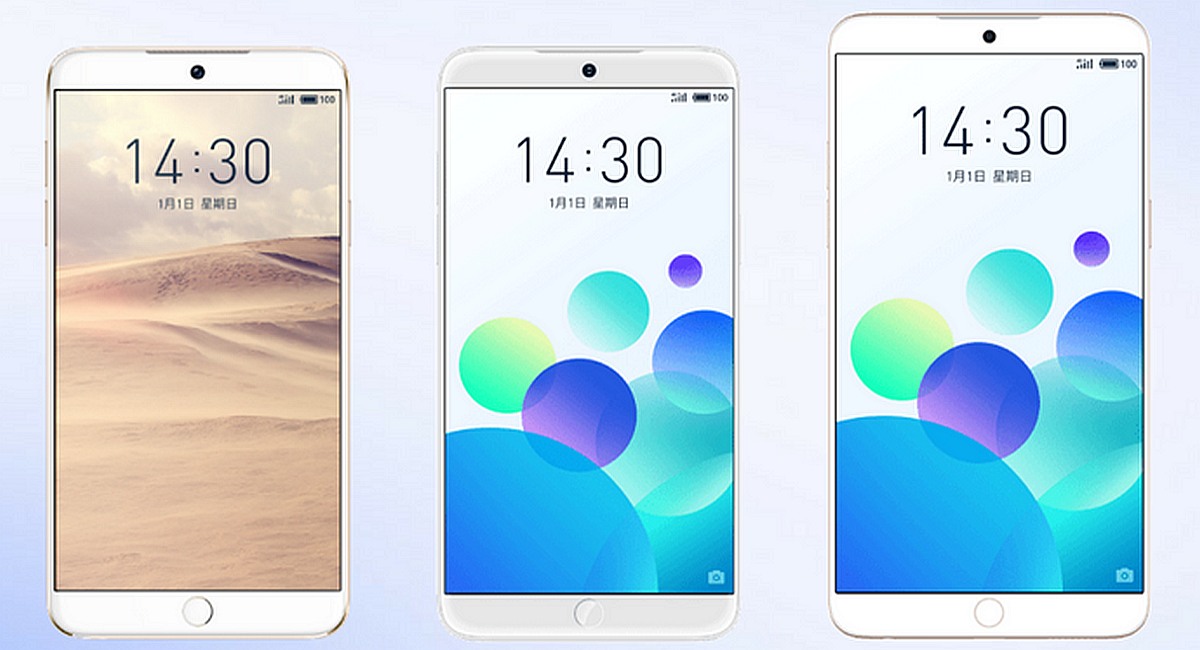 Nowadays, the notched smartphones are trending vigorously in multiple markets around the world, and despite that some companies have managed to successfully imitate Apple's notorious notch, many others haven't carried out the notch feature as it supposed to be. However, the Chinese Meizu is apparently starting to take a completely different route by not adopting the notch in its latest releases. And as the overall experience of releasing a smartphone without a notch seems unlikely to happen these days, it's actually quite refreshing to see Meizu adopt a different criteria than what's trending currently.
Meizu is reportedly realesing three smartphones with regular screens and no notches. The first smartphone is the Meizu 15 Plus that's 5.9 inches long and flaunts an OLED display with a resolution of 1440p; the second is the Meizu 15 that's 5.5 inches long and has an OLED display as well, with a resolution of 1080p; and the third product is the Meizu 15 Lite that's also 5.5 inches long and sports an LCD display with a resolution of 1080p. The Miezu 15 Plus features a Samsung Exynos 8895 processor; the Meizu 15 has a Snapdragon 660 processor and the Meizu 15 Lite employs a Snapdragon 626 processor as well.
Meizu's Notchless Criteria
As for the Meizu notchless smartphones exterior design, the Miezu15 collection appears to flaunt slimmer and fairly manageable structures. The smartphones also sport a fingerprint sensor below the screen. In addition, the Meizu products luckily run the Flyme 7 software that's not available in many of the Android products.
Moreover, both of the OLED Meizu smartphones flaunt a dual rear camera unit, one is 20MP and the other is 12MP; and the three Meizu 15 smartphones have 20MP selfie cameras. Plus, the Meizu15 and 15 Lite possess RAMs of 4 gigabytes and batteries of 3000mAh. On the other side, the Meizu 15 Plus is upgraded to sport a RAM of 6 gigabytes and a slightly better battery performance of 3500mAh. The three of the Meizu smartphones have some similar and some different features that can match various types of customers.
The Meizu notchless 15 smartphones line brings a whole different flavor to the current ongoing craze of the notched devices. Addiotinally, these smartphones are very affordable and for every customer. The 15 Plus costs nearly 475$, the 15 Lite costs about 270$ and the Meizu-15 is available for 400$. So, if you're interested in purchasing an affordable smartphone which possesses some features you may not find in other repetitively released products, then the Meizu 15 collection is the optimal choice.